I have an awesome postdoc opportunity available in my team: I'm looking for a creative postdoc to investigate the interwovenness between people and intimate technologies through dance. 
Summary:
Offer: 2,5 year fully funded postdoc position, with additional budget for acquiring materials and services
Background: multidisciplinary profile, e.g., including some of: design, (performing) arts, philosophy & ethics, STS, psychology, disability studies, fashion, creative technology, human computer interaction, (wearable) robotics, computer science, artificial intelligence, or embedded systems
Deadline: June 10th 2022 at the latest
Collaboration: associated with the project Ethics of Socially Disruptive Technologies (ESDiT) and conducted in collaboration with the University of Twente DesignLab
Application link: postdoc position on Designing Intimate Technologies through Dance
Project description
Digital information technologies become more and more intimately interwoven with our society and individuals' daily lives. Through developments in sensor technology and material sciences, technologies such as wearables, high-tech clothing, smart objects, and assistive technologies become embedded in our environments and on our bodies. This merging of cyber and physical worlds in combination with advances in Artificial Intelligence, gives rise to new questions about what it means to be human in a society where people and digital technologies become intimately connected.
We offer a fully funded 2,5-year postdoc position to study these questions by creating a dance performance with intimate technologies, using performing arts and theatre to 1) explore conceptual and technical aspects of how intimate technologies could change and shape our relation with ourselves and others, and 2) involve society in this exploration. This 'research through design' approach provides creative and tangible ways of exploring possible futures, without the need for developing full-fledged cyber-physical systems. In the project we will investigate the new physical, psychological, and social vulnerabilities that these technologies could give rise to, as well as desirable ways of engaging with them through technology. In this way we lay the foundations for intimate technologies that take into account human vulnerabilities, contributing to a caring and inspiring digital society.
The prospective candidate is expected to use a 'research through design' approach involving societal stakeholders, to create designs of intimate technologies that are used in a dance performance, and through this process obtain conceptual and technical insights resulting in high quality publications. Involvement in supervision of student projects in connection with the project is expected to a limited extent. The position comes with significant additional budget for acquiring materials and services needed to create the performance.
Research setting
This position is part of the Human Media Interaction research group at University of Twente, and will be conducted in collaboration with the DesignLab. Designlab offers a platform for researchers with design-based questions, who wish to cooperate and translate science through design to society on a transdisciplinary level. Through its Responsible Futuring approach, DesignLab strives to enable creative collaboration and knowledge flow between engineers, social scientists, policymakers, and citizens.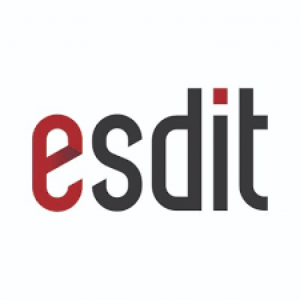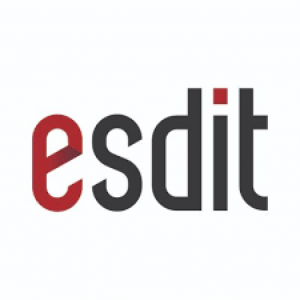 On a national level, the postdoc will be part of the Ethics of Socially Disruptive Technologies (ESDiT) programme as 'associate research fellow'. ESDiT is a ten year long international research programme of seven academic institutions in the Netherlands which has started in January 2020. The programme has the aim of achieving breakthrough research at the intersection of ethics, philosophy, technology / engineering and social sciences. A key objective is to investigate how new technologies challenge moral values and ontological concepts (like "nature", "human being" and "community"), and how these challenges necessitate a revision of these concepts. This position will be associated with the research line "The human condition" and focus on concepts such as vulnerability, identity, embodiment, agency & autonomy, connection & intimacy, and responsibility. It will also make an important contribution to our efforts within the consortium to collaborate with artists to stimulate ethical reflection on socially disruptive technologies, and involving society in shaping these technologies.
Profile
You have a multidisciplinary background, including expertise from some of the following or related fields: design, (performing) arts, philosophy & ethics, STS, psychology, disability studies, fashion, creative technology, human computer interaction, (wearable) robotics, computer science, artificial intelligence, or embedded systems;
You hold or will soon hold a PhD;
You have excellent communication, organizational and networking skills, take initiative, and have the capacity and interest to learn how to coordinate multidisciplinary collaborations;
You are a creative thinker who enjoys exploring novel avenues and ideas, and can translate these ideas into concrete research questions and design approaches;
You have good proficiency in English in speaking and writing;
Affinity with performing arts such as dance is preferred.

Offer
We offer a friendly and welcoming research environment, with attention to employee wellbeing.
You will be appointed for a period of maximum 2,5 years full-time within a very stimulating scientific environment. The university offers a dynamic ecosystem with enthusiastic colleagues.
Your salary and associated conditions are in accordance with the collective labour agreement for Dutch universities (CAO-NU);
Gross salary between € 3.420,- and €4.490,- per month depending on experience and qualifications;
Excellent benefits including a holiday allowance of 8% of the gross annual salary, a year-end bonus of 8.3% and a solid pension scheme;
Between 29 and 41 leave days in case of full-time employment;
Excellent support for research and facilities for professional and personal development.
We encourage a high degree of responsibility and independence, while collaborating with close colleagues, researchers and other university staff.
We are also a family-friendly institution that offers parental leave (both paid and unpaid) and career support for partners.
Preferred starting date of the position: September 1st 2022.
Information and application
Are you interested to be part of our team? Please submit your application June 10th 2022 at the latest  and include:
A letter of application in which you explain both your motivation and the relevance of your skills and experience for the project. The motivational letter should be on-topic.
A full Curriculum Vitae including your publications, projects, awards (if any), and working experience. Your CV should demonstrate the scope of your work and education and indicate a good fit with the stated requirements for the position.
An academic transcript of BSc and MSc education, including grades.
Your PhD thesis or the latest draft in English (or alternatively if your PhD thesis is not in English, a 5-page summary of your thesis in English).
References (contact information) of two scientific staff members (one of whom should preferably be a supervisor of your PhD thesis) who are willing to be contacted by us.
For further information about this position, please contact Dr. Birna van Riemsdijk.