Dr. M. Birna van Riemsdijk's Website
Intimate Computing is about digital technologies that in some sense "come close" to us in our daily lives. Examples are quantified self, mobile location sharing apps, social media, high-tech clothing, and behaviour support technology such as smart homes.

I posit that the intimate nature of these technologies makes us vulnerable in specific ways. In line with this idea, I put forward a vision of intimate computing as computing with vulnerability. This means that intimate technologies should take into account human vulnerabilities, allowing people to reflect on and actively shape their vulnerable existence in interaction with these technologies. In this way, we create a digital society that embraces softness and vulnerability, allowing us to feel wonder in our intimate technological experiences.
Do you want to know more? Then take a look at the research page!
I wish you an inspiring site visit,
Birna van Riemsdijk
Associate professor Intimate Computing, TU Delft &
Guest researcher University of Twente
---
Latest News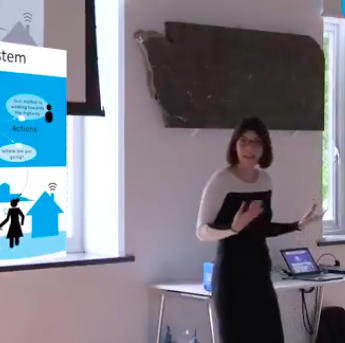 March 25, 2019
I have added a new "Videos" section to the website! Featuring lectures and pitches on Intimate Technology, Responsible Data Sharing, and Social Sensing.
Continue Reading →
Read More