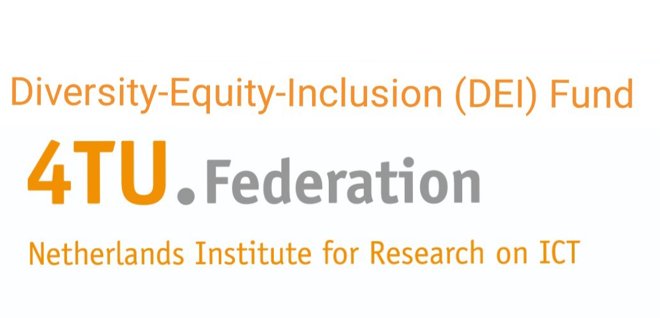 4TU.NIRICT strives to create a united 4TU ICT community, which requires a culture and environment where all members can participate and develop their talents. With this fund we aim to support initiatives to realize this.
More background about this fund can be found in the 4TU.Federation newsletter, and the call can be found on the 4TU.NIRICT website. The call is primarily aimed at ICT faculty at the 4TU, but under certain conditions others can participate as well.
Please contact me if you have any questions or comments, and we are looking forward to receiving your applications!